I am making a big move!
After 15 years of having an office in Montreal, I am moving out.
It feels like a big deal because that space has been my work home for almost as long as I have been an ADHD coach, and I have met so many wonderful clients there.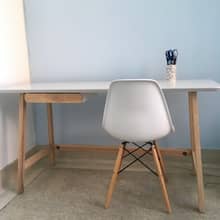 It was also great to be part of a larger community.
My office was on the 6th floor of a health complex, so I was surround by other health professionals.
Everyone who worked there was friendly and professional.
From the team in the admin office, the janitors, the security guards who would keep my parcels safe whenever they would arrive when I wasn't around and the staff who cooked and served delicious meals in the cafe on the ground floor.
I liked walking into the building and saying good morning to so many friendly faces.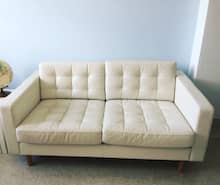 Goodbyes are sad, but I am also excited to move on to the next chapter of my business.
When the city went on lockdown in March, my business went 100% virtual, and it thrived. I worked with more ADHDers than I ever have before, both privately in one on one coaching sessions and through the group coaching programs I offer.
For a long time now, most of my clients didn't live in Montreal.
Thanks to Skype and now Zoom, clients who live all around the world can connect and its feels just like an in-person visit.
Using an online calendar is helpful not just because it streamlines the scheduling process, but it also saves me from having to do complicated time zone maths.
If you are reading this, nothing will change for you.
I'll still be in your inbox, in the free Untapped Brilliance Facebook group and posting articles on the awarding winning blog 🙂
I'll just be doing those things from a different location.
In the meantime, I am busy decluttering my office.
There's a lot to sort through after 15 years.
These photos might make it look like it's minimalist, but there's a lot of stuff and paperwork to sort through behind cupboard doors :).
In August there will be a LIVE round of Clear and Calm: The ADHD Way to Organize your Home One Room at a Time.
If you have some decluttering of your own to do and want some support, come and join me.
Click here to enroll >>> Clear and Calm
Warmly, Jacqui
2022 Update!!! Clear and Calm now lives in The Untapped Brilliance Club, where you can get live coaching from me, and constant community support! Check it out at www.untappedbrilliance.com/yes